The jury also awarded three special mentions to Asalift, Edilmag and Trevi Benne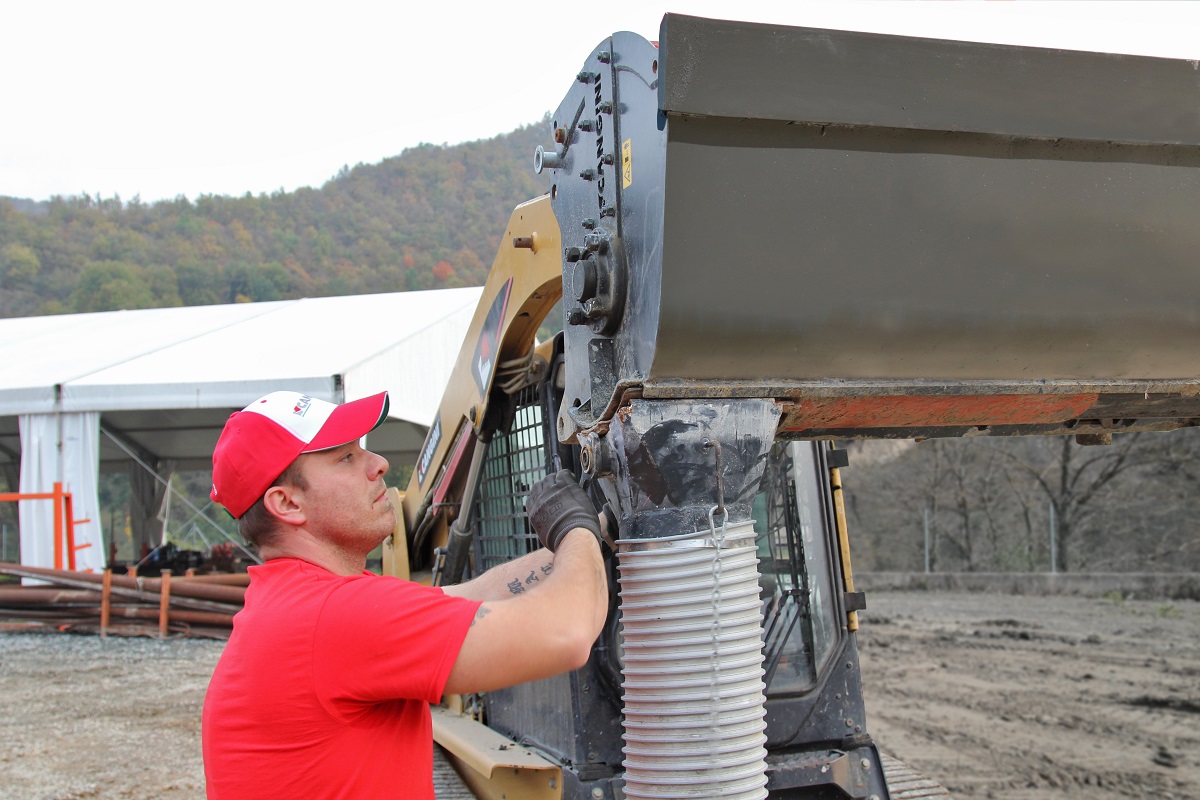 23rd SAMOTER INNOVATION AWARD

SPECIAL MENTION in the category ATTACHMENTS
with
BACK-DUMP EXCAVATOR BUCKET
"for developments of the bottom unloading grab bucket concept applied to backhoe excavators"
"for versatile and flexible use in conventional sectors such excavating urban trenches, as well as more specialised sectors such as demolition, reclamation and forestry"
The rear unloading grab bucket for excavators is entirely in HARDOX 400 and consequently ideal for heavy duty service. It is available for 20-55 tonnes operating machines.
This sturdy, multi-purpose equipment can be used for digging and, at the same time, selecting and handling materials of various kinds. Loading and unloading can be carried out at the front and rear alike.
---
23rd SAMOTER INNOVATION AWARD

SPECIAL MENTION in the category SOFTWARE APPLICATIONS
with
I-LINK 4.0
"for easy installation and the ability to control dynamically the depth of excavation compared to a given location"
"for ease of use thanks to a specific App"
The digital depth meter for the I-LINK 4.0 excavator, thanks to two devices mounted on excavation boom and the hoisting arm as well as a dedicated APP, provides the operator in the cab with a real-time calculation of the bucket's location during excavation.
Once the vehicle and the bucket used are configured in the APP, information can be displayed directly on a mobile phone connected via bluetooth.
---
23rd SAMOTER INNOVATION AWARD

SPECIAL MENTION in the category INDUSTRIAL APPLICATIONS
with
ZAINOMOTORE
"for the original solution to a very common and widely felt problem concerning the reduction of environmental impact on urban construction sites and in confined spaces"
ZainoMotore is an accessory that can be applied to new or used 1.1 to 2-0 tonne mini-excavators from all manufacturers to operate - after selection by the operator on-board the machine - in bi-fuel or hybrid mode (mains current 400V). It is an ideal solution for indoor work or where acoustic pollution must be minimised (e.g. close to schools or hospitals).