SaMoTer is the only event in Italy covering all construction equipment sectors.
The Exhibition is one of the international trade fairs partners of CECE, the Committee for European Construction Equipment, which brings together earth moving and building machinery manufacturers associations.
THEMATIC FOCUS
Technology, Innovation, Efficiency
---
Earth moving, excavation, drilling, lifting, crushing, screening and demolition are all activities that can now be performed using sophisticated technologies: humans and machines are interconnected through digital interfaces; machines interact with other machines producing data stored in the cloud, thereby allowing progressive automation of construction activities, development of efficiency and safe management of even the most hazardous tasks.
The 4.0 industrial revolution is also having an impact on the world of construction machinery and SaMoTer is the preferential observatory landmark for a better understanding of the building sites of the future.
FACTS & FIGURES OF SAMOTER 2017
---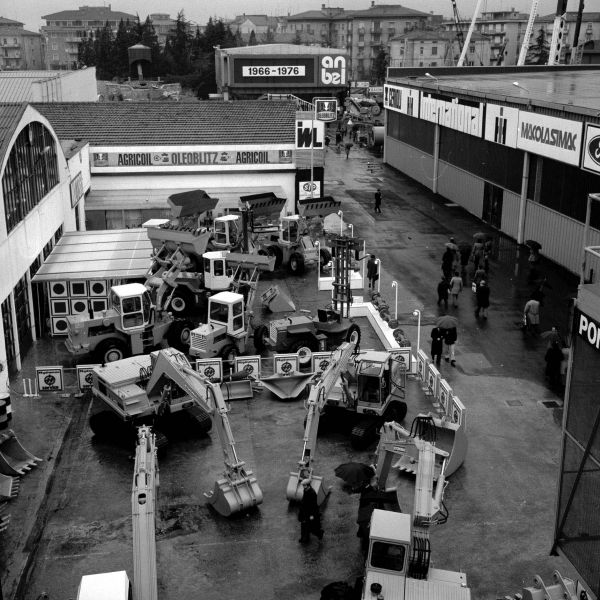 FACTS & FIGURES
Data and turnout figures - 2017 edition
In order to encourage maximum transparency and truthfulness of the fairs' turnout figures, SaMoTer is subject to FKM voluntary certification.
5 GOOD REASONS
to attend SaMoTer 2023
---
UNIQUE
IN ITALY

it hosts all sectors related to the world of construction equipment

STRATEGIC
IN EUROPE

Italy is one of the most important markets in Europe

HISTORIC

it boasts more than 50 years of experience in the construction sector

(IN)FORMATIVE

it combines the exhibition offering with a rich programme of training activities

CENTRAL

it is placed in a strategic geographical position

Verona is located in the middle of the main economic crossroads – Corridor 1 (Stockholm-Palermo) and 5 (Barcelona-Kiev) – which link northern and southern Europe. At the same time it is well connected with the North-East, the North-West and central Italy.
SaMoTer
is waiting for you in Verona, March 2023
The not-to-be-missed event for all professionals in the construction industry