The "green" brand by Mantovana Macchedil Sas, 100% Made in Italy
CANNONI-CONRAD promotes a new independent system: water fog cannon with on articulated arm, mounted on a smart wheeled basis. The Italian brand bets everything on versatility and automation with their custom-made dust suppressors..
Mantovana Macchedil Sas projected and realized four efficient and independent systems to abate dust and odors in site in Taranto (Italy).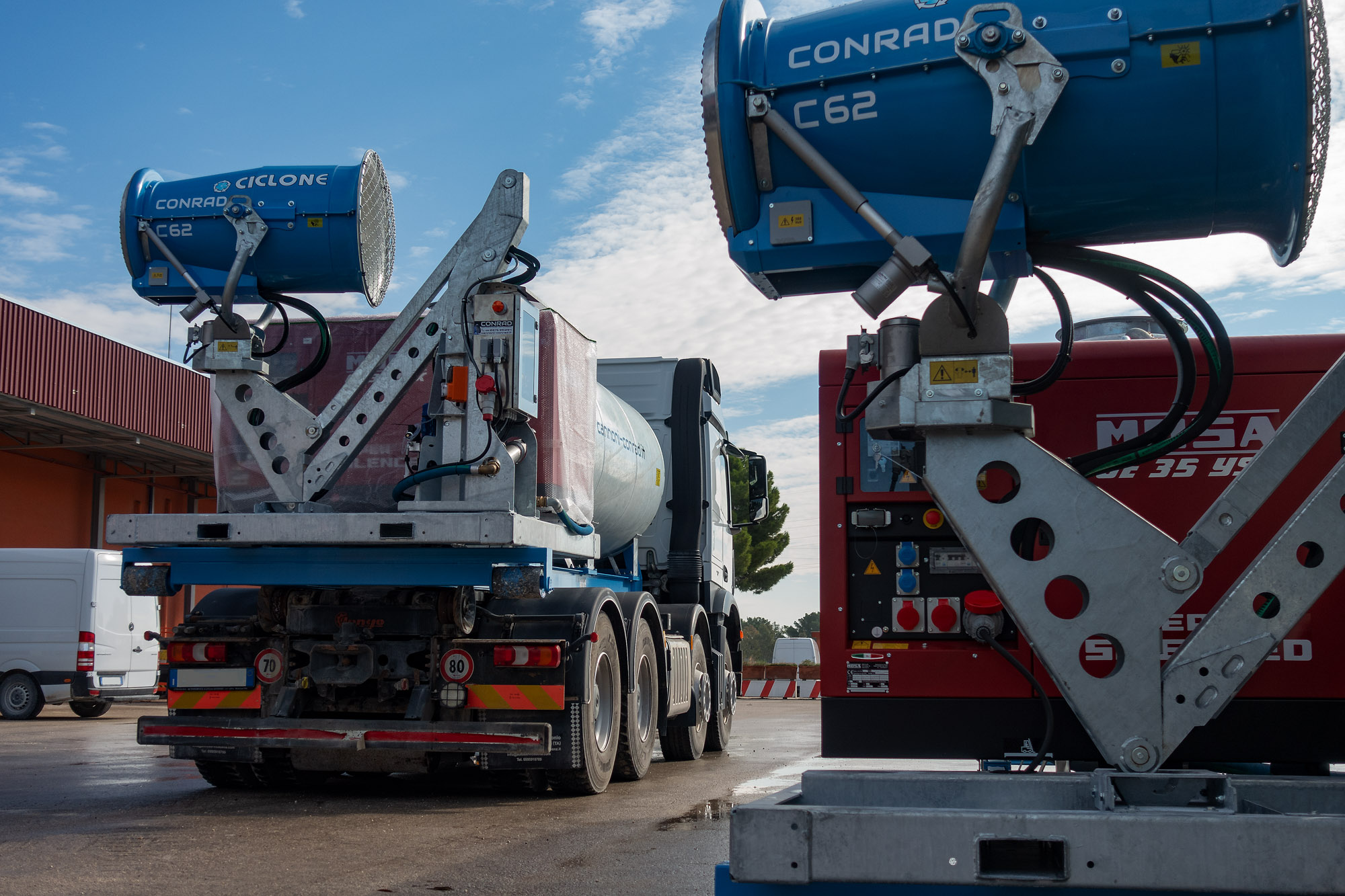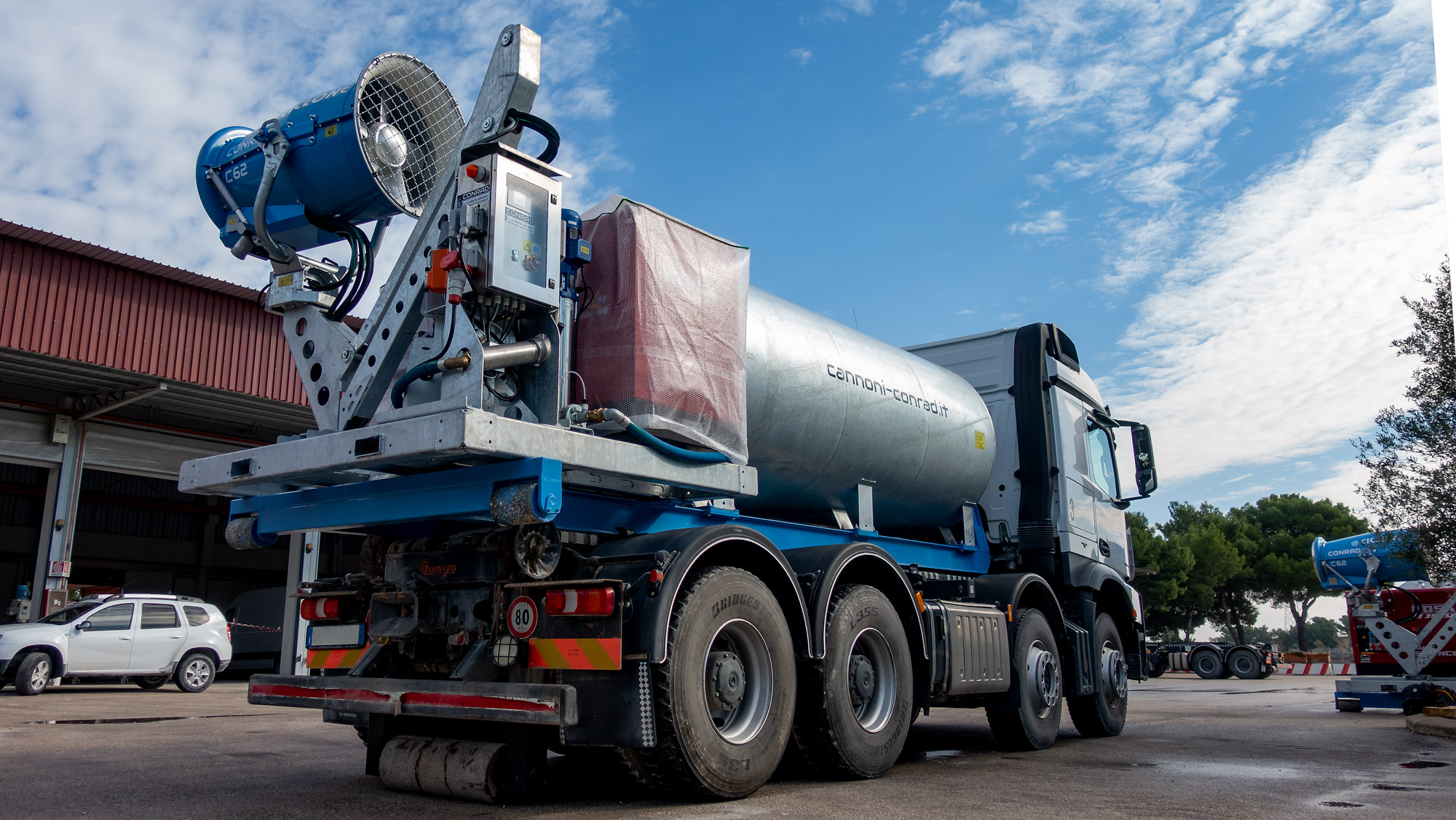 60 meters throw water fog cannon on articulated arm in a system composed of 35 KVA generator and 8000 liters steel tank. All parts designed specifically for roll-off trucks use.
The versatile articulated arm will allow you to reach different heights and offers the advantage of suppressing dust from top to bottom, ensuring an even faster reduction.
The CANNONI CONRAD all-in-one system, equipped with a power generator and a water tank, allows you to be fully operational throughout the working hours without the frequent need to refuel or refill.
The system is controlled by one person, while the truck driver is able to manage the cannon thank to a 12 function remote control: on/off function, rotation Control from 0° to 340°, inclination control from -20° to +45°, up and down, working angle settings, spray type selection: fine or coarser.
CANNONI-CONRAD, professional machineries for dust suppression
CANNONI-CONRAD products are chosen in different sectors: building site, demolition, tunnels, mines, aggregates recycling, cement factories, steel factories, landfills, environmental remediation, anaerobic digestion site, wood and aluminum processing site and now sanitization, too.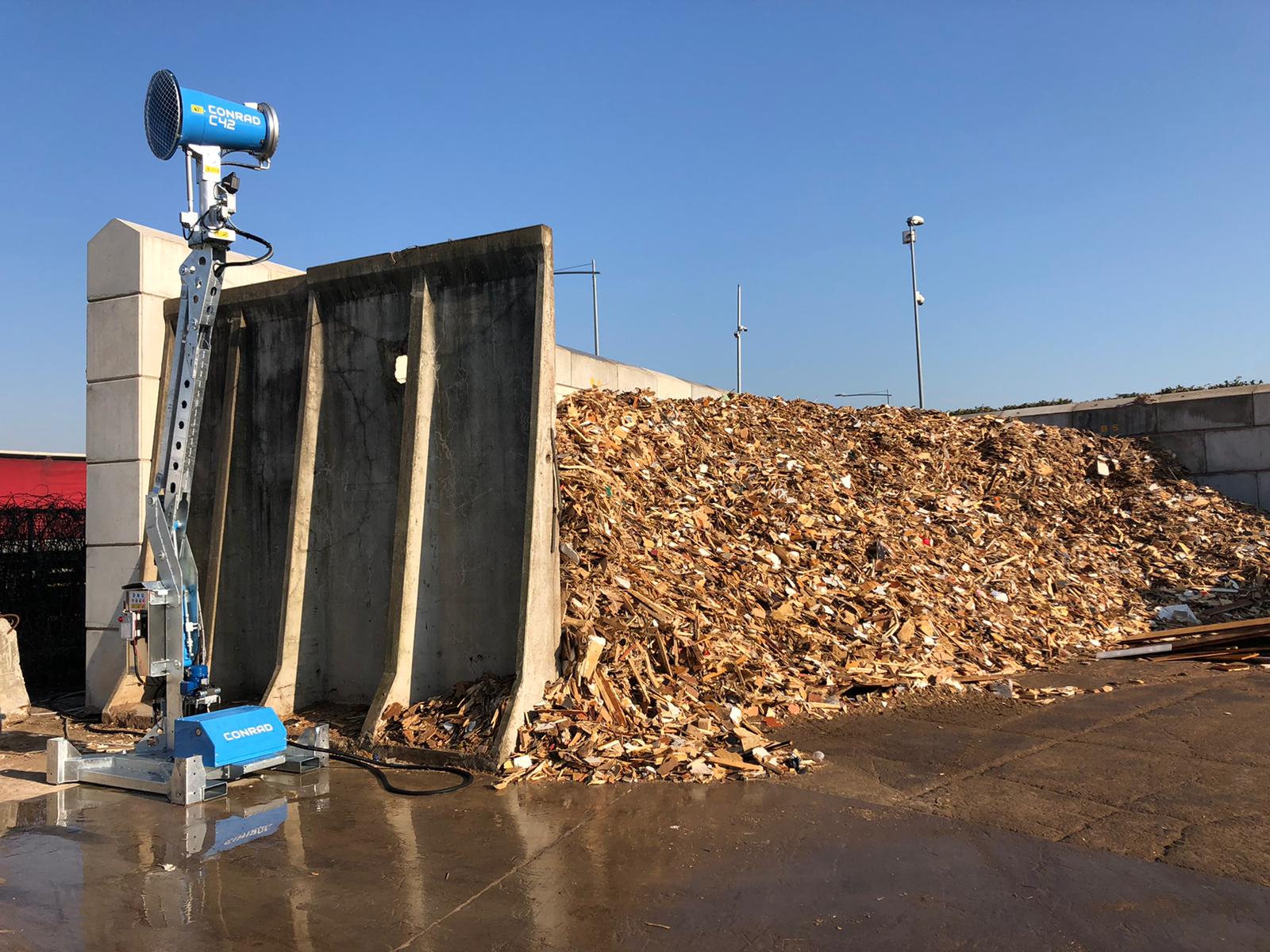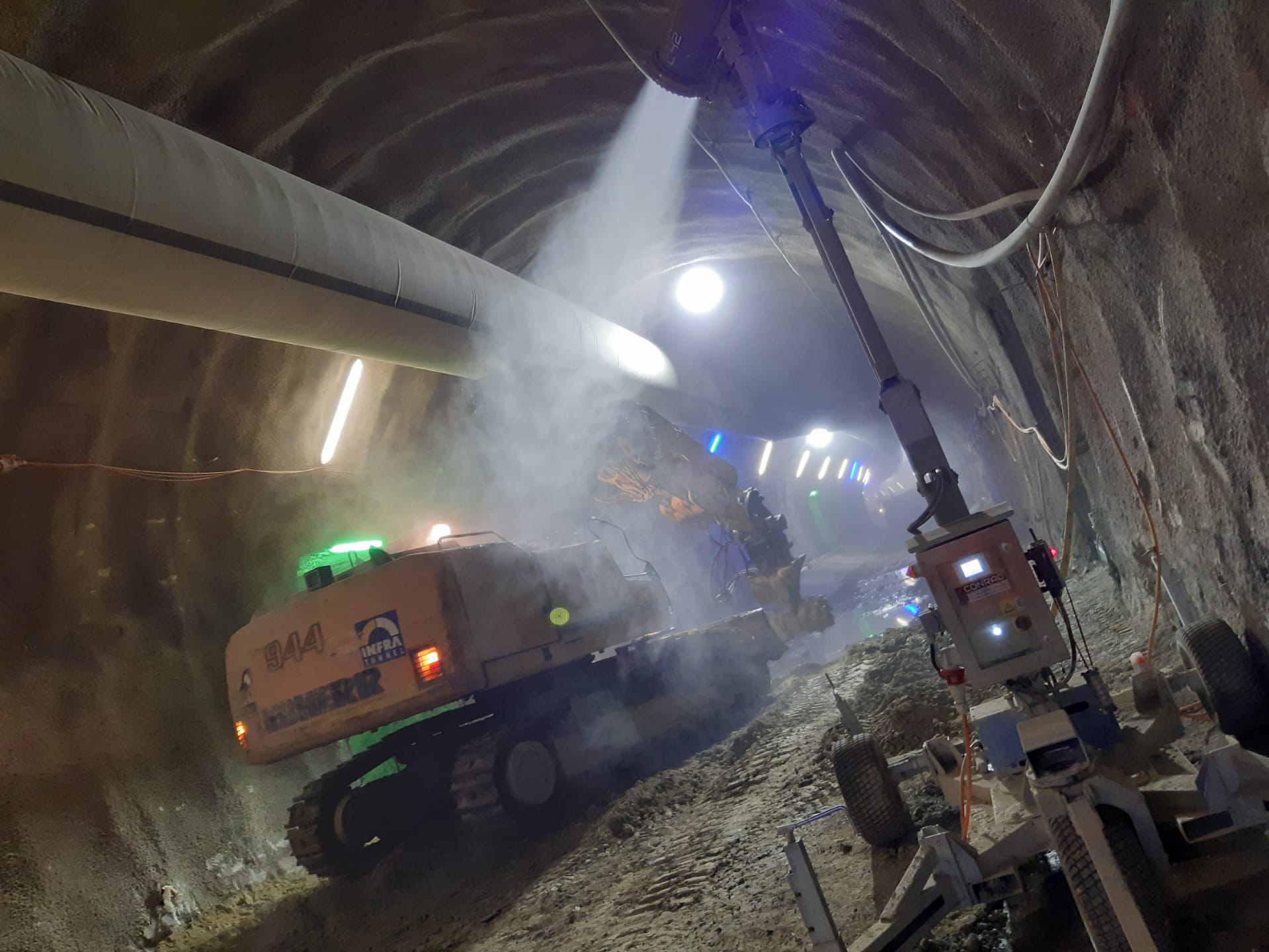 In CANNONI- CONRAD offer, several options appreciated by customers are included:
heated nozzles crown (always included)
500x80mm stainless micro retina filter with a filtering capacity of 250 microns (always included)
high-pressure pump
Dosatron pump for odor control
anemometer connected with the PLC
---
The CANNONI-CONRAD team is at your complete disposal for any further information.